2nd National Annual Conference of the Association of Indian Ophthalmic Anaesthesiologists (AIOA 2022)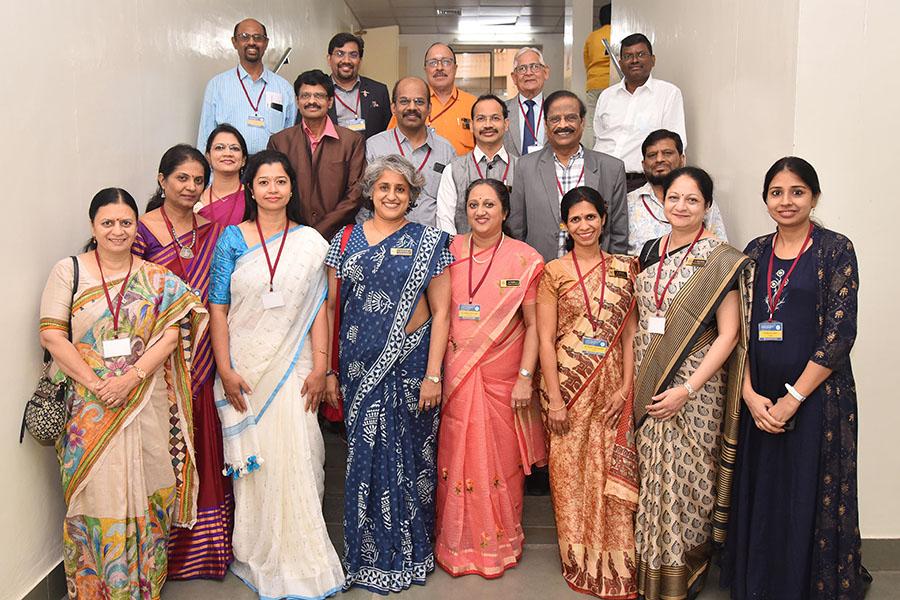 Aravind-Madurai, September 24 – 25, 2022
The second National Annual Conference of the Association of Indian Ophthalmic Anaesthesiologists was conducted at Aravind Eye Hospital, Madurai. A total of 142 participants which included anaesthesiologists, ophthalmologists, and postgraduates from both the specalities took part.
The inauguration of the conference was held on the first day of the conference in the presence of Dr.S.C Parakh, President, AIOA; Dr. Jaichandran VV, General Secretary, AIOA; Dr. A. Ravichandar, Organising Secretary and Dr. P. Namperumalsamy, Chairman Emeritus, Aravind Eye Care System. The inaugural AIOA Oration was delivered virtually by  Dr. Chandra M. Kumar, Visiting Consultant, Newcastle University Medical School, Malaysia, on the topic, Ocular Hypotonia – anaesthetic implications.
Scientific deliberations went on well with lectures from eminent guest faculty, live demonstration on ophthalmic blocks, panel discussions, hands on sessions, and yoga session. About 10 free papers were presented and the best two were awarded.