CME on Infectious Keratitis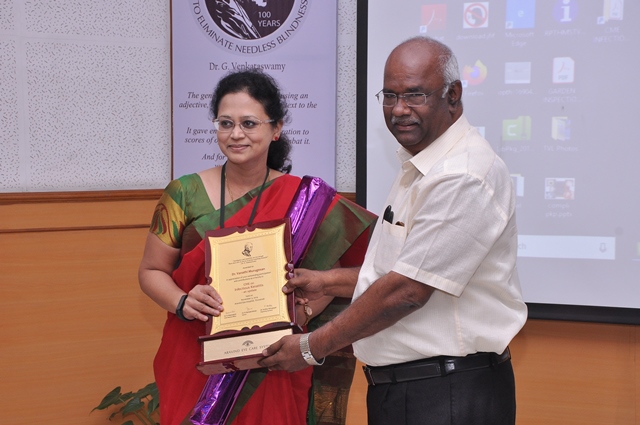 A one day CME on Infectious Keratitis was organized at Aravind Eye Hospital, Tirunelveli.  The field of Cornea and refractive error surgeries have undergone revolutionary changes and the main purpose of the CME was to familiarize the participants with the changes and update themselves.  Ophthalmologists from Tamil Nadu, Fellows Postgraduates attended the CME. The inaugural function commenced with prayer song, lighting of Kuthuvilakku by Dr. Vanathi Murugesan, Dr. Sujatha Mohan, Dr. Meena Lakshmipathy, Dr. Lalitha Prajna and Dr. Meenakshi.
Dr.R. Meenakshi, Chief Medical Officer, Aravind Eye Hospital, Tirunelveli welcomed the faculty and all the delegates. A total of 102 participants including 45 delegates attended the CME.