CME on Uveitis – Matching the Trend with the Basic Principles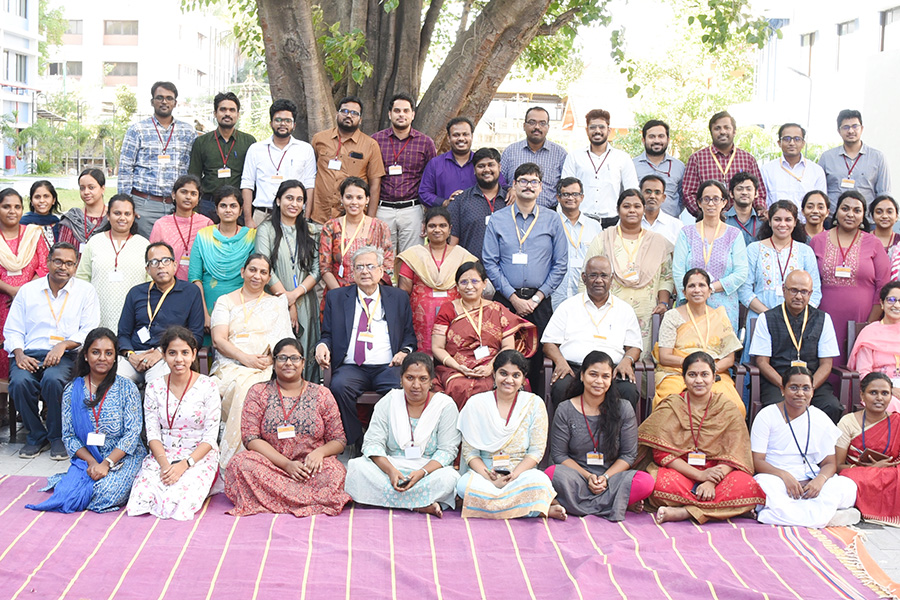 Aravind-Tirunelveli, 9th July
A one-day CME was organised by Aravind-Tirunelveli to familiarise the participants with the revolutionary changes and updates in the field of Uvea. A panel of national-level faculty was invited to discuss the recent trends and advancements in Uveitis at length.
The inaugural function included a prayer song, lighting of Kuthuvilakku, and a welcome address by Dr. R. Ramakrishnan, Advisor & Senior Glaucoma Consultant, Aravind-Tirunelveli. Dr. S. Balamurugan, Chief, UVEA Services, Aravind-Pondicherry proposed the vote of thanks.
A quiz competition on Uveitis was conducted, and Dr. Jonathan, Fellow, UVEA, Aravind-Madurai, won the first prize, while Jeyakohila MLOP, a supervisor in the Uvea clinic, won the first prize in the Uveitis photograph competition. A total of 96 participants, including 82 delegates comprising ophthalmologists from Tamil Nadu, and fellows postgraduates, attended the CME.
The invited faculties gave talks on the following topics:
Dr. S.R. Rathinam – U-turns in uveitis (Panel Discussion)
–  Leptospiral Uveitis, and My recent learnings that changed my practice
– Algorithmic approach to uveitis (Chairperson)
Dr. Radhika – Choroiditis (Chairperson)
Dr. Vedhanayaki – Retinal Vasculitis & Video presentation: Surgery in uveitic cataract
Dr. Anjana – Imaging correlations made simple in uveitis-Bscan (Chairperson)
Dr. Jonathan – Panuveitis