Inauguration of Vadalur Vision Centre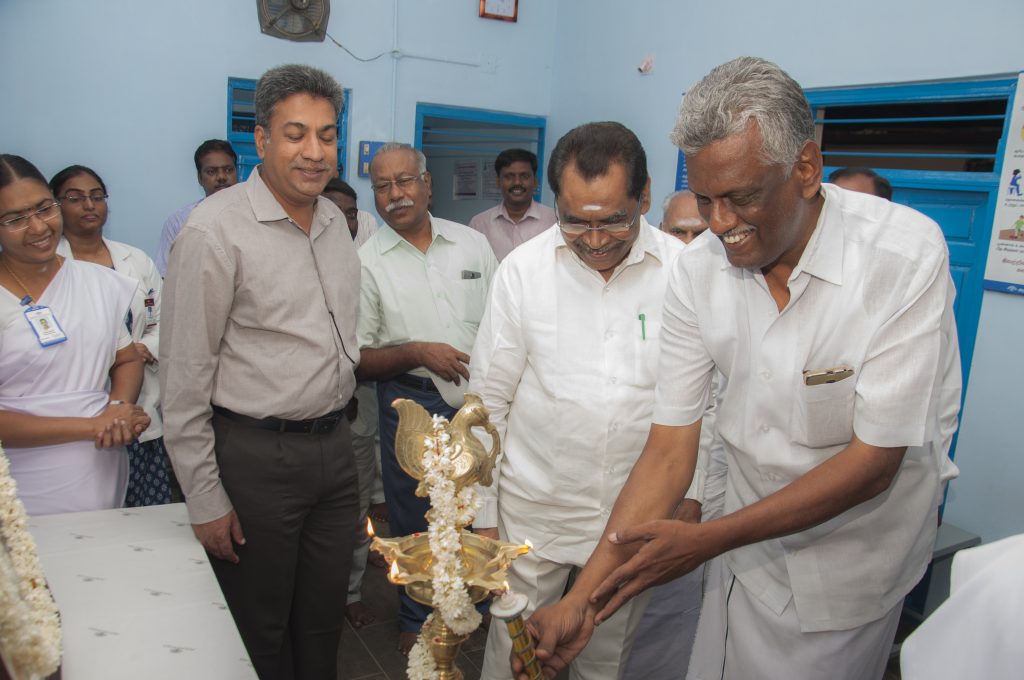 Aravind's 76th Vision Centre was inaugurated at Vadalur by Dr. R. Selvaraj, Correspondent, OPR Educational in the presence of Dr. R. Venkatesh, Chief Medical Officer, Aravind Eye Hospital, Pondicherry.  Members of Lions, Rotary and Chamber of Commerce, and prominent community leaders attended the inauguration.
On the first day, Vadalur Vision Centre screened 102 outpatients.  A total of 27 glasses were prescribed and 17 patients ordered the same.  A total of 12 cataract patients and 30 patients with specialty problems were referred to the base hospital.