MLOP Alumni Meet 2021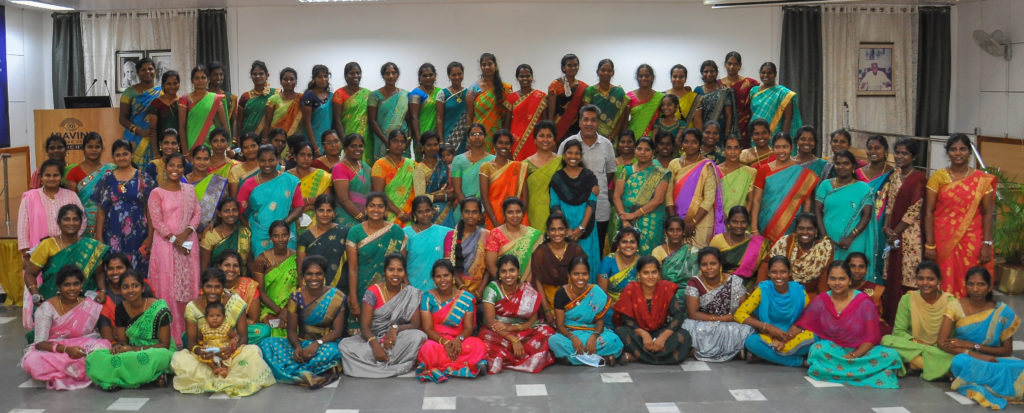 Aravind – Pondicherry, Sunday, 31 October 2021
Mid-Level Ophthalmic Personnel is the driving force for the smooth and hassle-free operations of Aravind Eye Hospitals. For the first time in its history of 18 years, Aravind-Pondicherry  organised an MLOP alumni meet; 85 alumni took part.
Dr K Veena, Head, Paediatric Ophthalmology Services and MLOP In-charge welcomed the audience to the function. Dr R Venkatesh, Chief Medical  Officer facilitated the event.  Many alumni shared their experiences of working at Aravind and interacted with the senior members of Aravind. The event was even more glorified with the virtual invigorating talks by Dr G Natchiar, Director –Emeritus, Dr. R. D. Ravindran, Chairman – AECS and   Dr. Usha Kim, Director – MLOP Training AECS. Special guest, Mr Pulavar Shanmuga Vadivel virtually addressed the alumni on leading a healthy and productive life which was highly inspirational.
The programme was a grand success with a great number of alumni MLOPs in attendance, thanks to the proper planning and hard work of the nursing and HR teams.