Observing 35th National Eye Donation Fortnight at Tirunelveli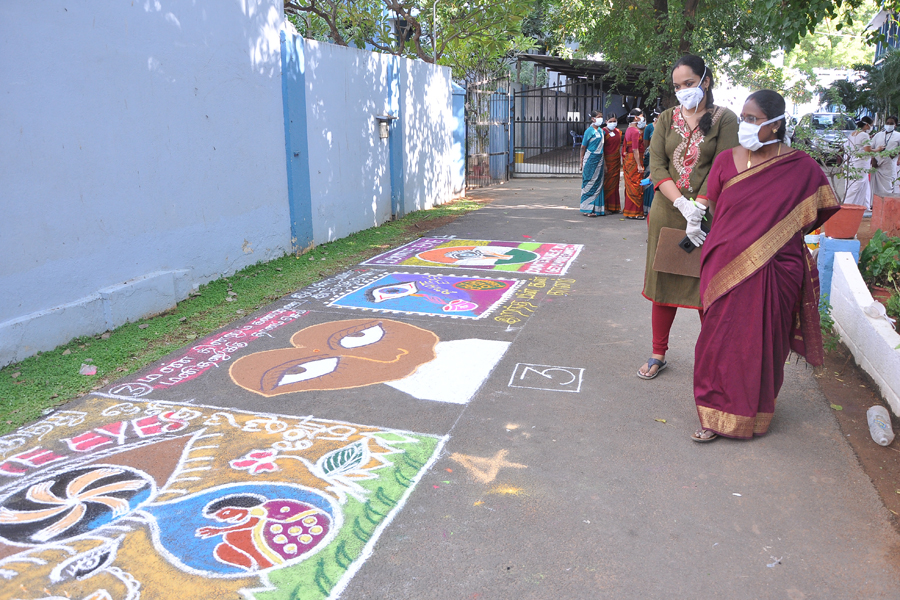 Aravind- Tirunelveli observed 35th National Eye Donation Fortnight by organising activities to create awareness among patients and the public. Care was taken to ensure that all safety protocols related to COVID-19 were strictly followed. Dr. R. Meenakshi, Chief Medical Officer, Aravind Eye Hospital gave an awareness talk on eye donation on All India Radio. Notices and pamphlets on eye donation were distributed to the patients and the public. Staff actively participated in various competitions organised – debate, Rangoli, drawing and poetry writing. Prizes were distributed to the winners. Awareness videos on eye donation made by the hospital team were screened. A virtual eye donation awareness meeting was conducted for the students of Johns College. Around 250 participated. At the Valedictory meeting, members of pensioners' scheme, Mr. S.M. Kumar (Science centre Director) & Ms. Alamelumangai, Asst. District Collector participated. A virtual meet was organised to honour the members of Lions and Rotary Clubs as well as the donor families. About 50 attended including prominent persons in the community.
Saradha participated in the virtual meeting on eye donation conducted by Rotary Club of Tirunelveli Town. A stall with posters and awareness materials on eye donation as put up in the hospital premises for patients and attenders to visit. An online debate was arranged for the public with renowned Tamil speakers on the topic, Kanthanam Pothiya alavil illamal iruppatharkku karanam Vilippunarvu illai or Viruppam illa. NPNK Kalai Mandram organised a Google meet on the topic, "Eyecare – the known and unknown" 48 participants attended.
Dr. Ganapathy Subramanian, Tamil pandit of Sankar Hr. Sec. School actively helped in organising Quiz and debate for the public as well as poetry competitions.