Pongal Celebration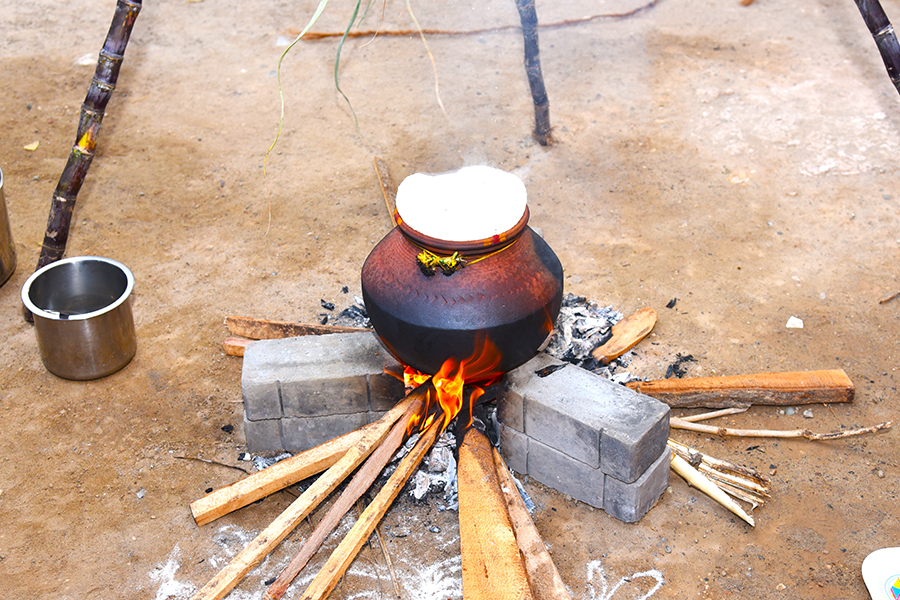 Aravind – Coimbatore, 04 – 11 January 2022
Aravind Eye Hospital, Coimbatore had a week long Pongal celebration. The programmes were  organised for the MLOPs to exhibit their skills and talents. Competitions included drawing, rangoli, debate, traditional dance (Silambam,kummi, kolattam, karakattam,parai,oyilattam ,and Bharatham) and folk dances. Uriyadi and tug of war were also held. The celebration ended with special pooja and distribution of Pongal.
Aravind – Pondicherry, Sunday, 09 January 2022
Keeping aside the busy schedule, MLOPs of Aravind-Pondicherry, were encouraged to celebrate Pongal- the largest harvest festival of Tamil Nadu which included special prayers, rangoli making, pot breaking and dance. Staff actively participated in the competitions and celebration.