Valedictory function of providing comprehensive free eye care to corneal ulcer patients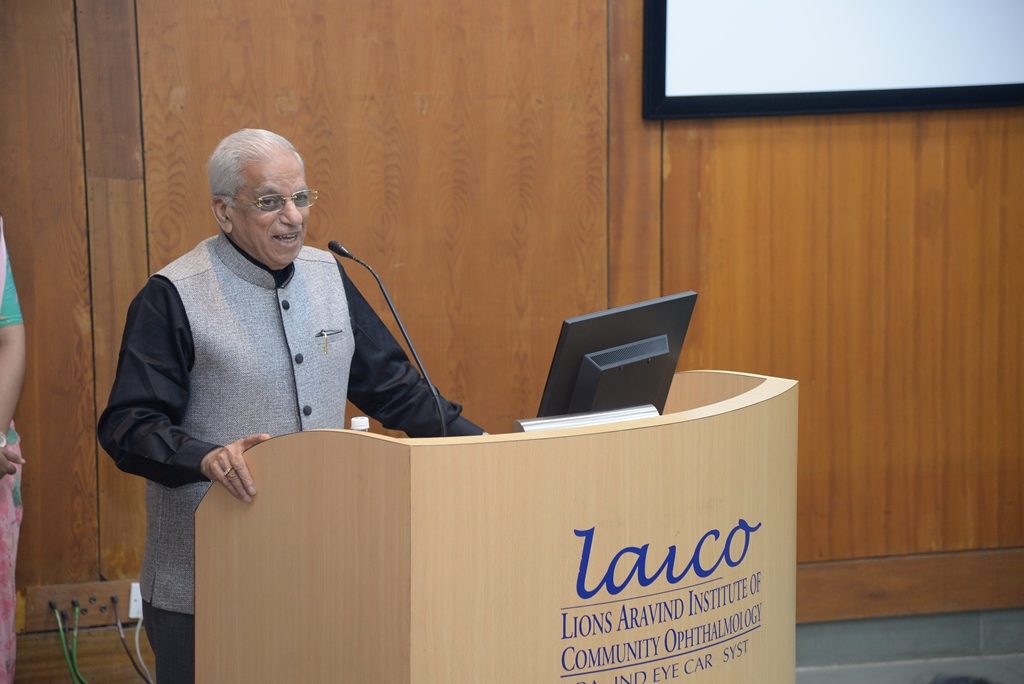 There were a large number of people in the country willing to donate if the funds went to an honest organisation and were utilised for the said cause. Aravind Eye Hospital had demonstrated this by treating poor patients free of cost for corneal ulcer with funds provided by Standard Chartered Bank, said Shivraj V. Patil, former Judge of the Supreme Court, here on Thursday.
He was speaking at the valedictory function of a comprehensive free eye care treatment for patients with corneal ulcer offered by Aravind Eye Hospital with support from Standard Chartered Bank. In order to ensure their recovery through sustained treatment, in addition to free treatment and medicines, the patient and an accompanying person were reimbursed their travel and food expenses during the three months they visited the hospital. Over 3,000 patients with corneal ulcer were treated and made to lead normal life by the hospital by using the corporate responsibility funds of Standard Chartered Bank worth Rs. 60 lakhs. Project for farmers
Addressing the gathering, S. Venkatesan, Member of Parliament, appreciated the hospital for successfully treating farmers and workers for an ailment that would have robbed their vision. He also stressed that hospitals had to work towards fulfilling the needs of poor patients. R. D. Ravindran, Chairman, Aravind Eye Care System, said that the hospital was trying to provide affordable and accessible healthcare services to poor patients.