World Glaucoma Week 2021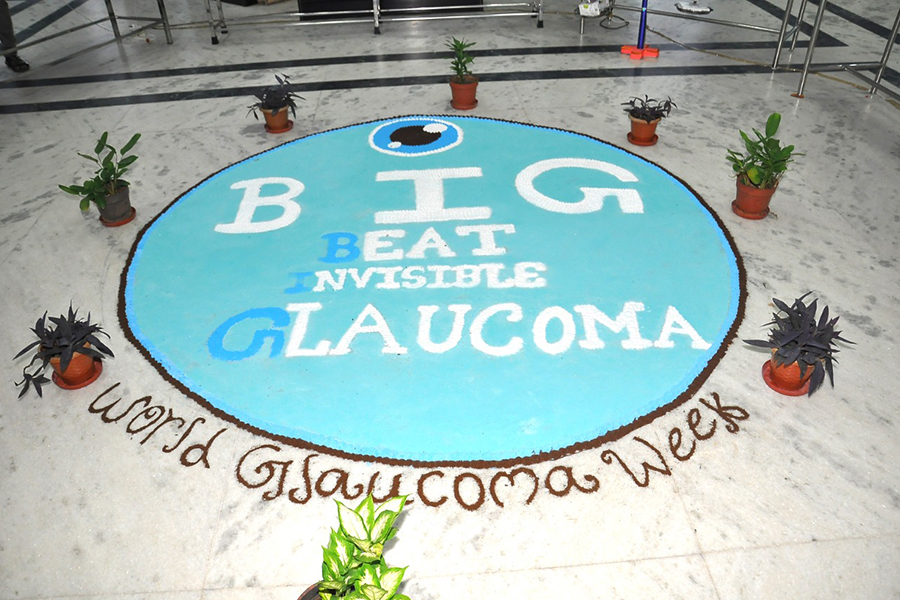 Aravind-Pondicherry, March 7-13
With an aim to create awareness in the general public, patients and their care givers, a virtual, interactive meeting was organised with the patients. Dr. Kavitha gave a brief introduction on glaucoma which was well received. Chief Guest for the meet was Pulavar Shanmuga Vadivel, Tamil orator who himself is being treated for glaucoma. He made the patients understand the facts about glaucoma in a very humorous way. Patients' interaction was very encouraging and their queries regarding glaucoma were addressed by Dr. Venkatesh.
Dr. Annamalai spread glaucoma awareness through Suriyan FM interview which was aired live. He answered public's questions related to glaucoma.
Aravind-Pondicherry collaborated with eminent personalities like Kiran Bedi, Arunachalam Muruganantham and actress Kalki Koechlin to spread message on glaucoma. Their short video clips on glaucoma were shared via social media.
Dr.Venkatesh, shared a video via Facebook on the importance of family screening and how this silent killer of vision can cause irreversible blindness and how early detection is the key to prevent such blindness.
Audio messages on glaucoma were played within the hospital premises every two hours so that anyone who visiting the hospital were made aware of the disease.
This audio message was also incorporated in the hospital ringtone so that whoever calling  could be given the knowledge and brief understanding of this disease.
Vision centres in and around Pondicherry conducted camps for glaucoma patients and their family members. To get people's participation, postcards were sent to patients informing them about the date of doctor visit at the vision centres. A special camp was organised exclusively for senior citizens at the City Centre.