Head of Application development and Maintenance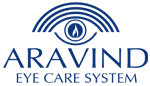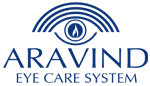 Website Aravind Eye Hospital
Qualification: 
Masters or advanced degree preferred in Information Technology, Computer Science, Software Engineering, or related field
Skills required:
Data architecture including data modelling, database, data mart and data analytics design, performance and cost based design etc.
ETL tools, such as SQL Server Integration Services (SSIS), Informatica
BI Tools, such as Power BI, SQL Server Reporting Services (SSRS), MicroStrategy
A balance of strong technical skills and acumen combined with excellent team/people leadership to deliver high quality and timely solutions
Experience working in an agile environment
Excellent communication and collaboration skills
Define, refine, and implement processes, methodologies and operational procedures to drive accelerated delivery and infuse
Testability early in the SDLC process by building testability into solutions
Experience:
Minimum of 15+ years of software development experience in a senior role
Job Profile:
Accountable for managing a cross functional application development team focused on the technical delivery of the data solutions, and product development of the Aravind Eye Care System (AECS) products. This role includes managing resources part of the core & support application groups consisting of scrum masters, software engineers/developers, testers, using an Agile Methodology,training, recruitment, resource and performance management.
Responsibilities Include:
Own and provide end-to-end Application Development and Maintenance services
Implement Agile/Project Management, Best Practices, Keep track of all the agile testing process in place
Implementation & adoption of IT policies & standards across AECS and partners
Develop and maintain an application technology road map across all core application Capabilities and build a refresh schedule to leverage right solutions.
Provide project management for application development efforts including resource planning, schedule, budget, status, risks, and issues
Release of production build in coordination with implementation and IT operations support