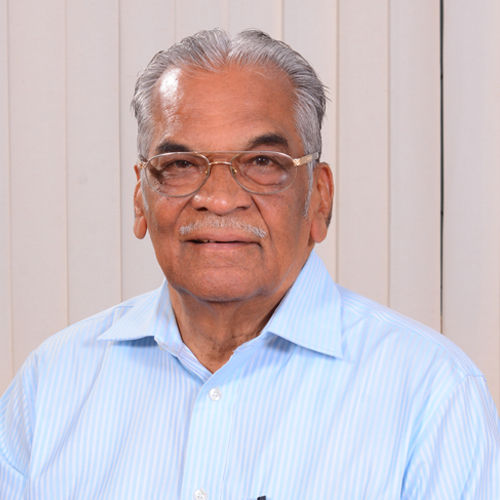 Qualification
MS, FAMS
Designation
Chairman-Emeritus, Aravind Eye Care System
Director-Research
Location
Aravind Eye Hospital, Madurai
Dr. P. Namperumalsamy is one of the founding members of the Aravind Eye Care System and is currently its Chairman Emeritus and Professor of Ophthalmology.  Dr. P. Namperumalsamy started his career at Government Rajaji Hospital, Madurai. He established India's Low Vision Aid Clinic in the year 1967. After training in USA, he started Vitreous Surgery Centre at Government Rajaji Hospital, Madurai, first of its kind in India and then Retina Vitreous Clinic at Aravind Eye Hospital in 1979.
Dr. Namperumalsamy established Centre of Relevance and Excellence in Diabetic Retinopathy, in association with Govt. of India, World Diabetes Foundation, Denmark and TOPCON, Tokyo towards creating awareness and health education as well as providing training, research and management of diabetic retinopathy. He has set up IT enabled Vision Centres in rural areas and established Aravind Virtual Ophthalmic Academy.  He also took a lead role in the establishment of Dr. G. Venkatasamy Eye Research Institute.
He has received numerous awards and accolades including Padma Shree Award by the Government of India, Lifetime Achievement Award by the All India Ophthalmological Society and Tamil Nadu Ophthalmic Association, Achievement Award by the American Academy of Ophthalmology, Dr. B.C. Roy National Award in the category of Eminent Medical Teacher by the Medical Council of India. In 2010, Time magazine listed him as one among the 100 most influential people in the world.